About me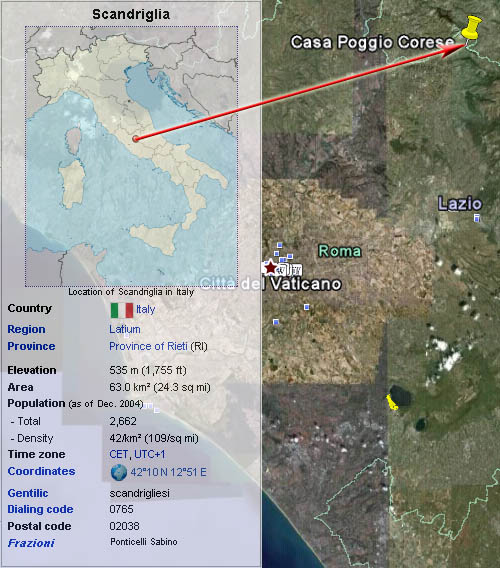 I was born in 1971 in Bari, but now, I live in Scandriglia in the province of Rieti in central Italy.

Scandriglia is a comune (municipality) in the Province of Rieti in the Italian region Latium, located about 40 km northeast of Rome and about 25 km south of Rieti. As of 31 December 2004, it had a population of 2,662 and an area of 63.0 km².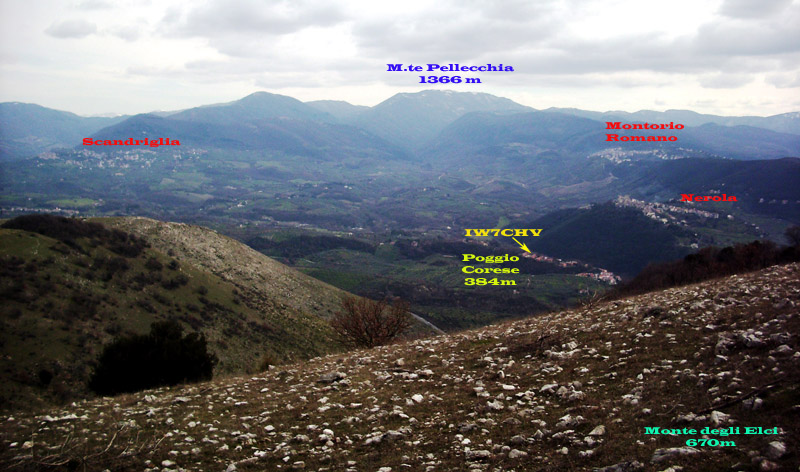 The municipality of Scandriglia contains thefrazione (subdivision) Ponticelli Sabino and a little subvision called "Poggio Corese" that is the place were I live.
If you want to know more about Scandriglia, please take a look to Scandriglia.net
Click on the images if you want to see them better. On the left you see the position of Scandriglia in Italy and, on the right you see a photo taken during an excursion in mountain-bike.
I worked in Rome in a company called T.R.S. SpA, where my first occupation was in the Meteorological branch.
In particular, I worked for the installation and configuration of AWOS (Automated Weather Observing System), ATIS (Automated Terminal Information Service), RVR (Runway Visual Range) for all Italian airports and other organizations. I developed solutions for new sensors or products dedicated to meteorology.
My current job is at Skytech Italia.
Updates about my job on Linkedin
My old job at T.R.S. SpA

My new job at Skytech Italia

Please, visit the IW2OHX TCP/IP Radio server (and much more). IW2OHX is my brother Marco Di Martino, and I must say thanks to him because he asked me again and again: "why don't you go on air again ?" :-)

Special thanks also to my father Angelo and my mother Elisa who have always believed in me and in my crazy activities.
Some awards
Some photos during Hamradio meetings
L'Attività V-U-Shf in Puglia - 14/11/1998
Serata sul C4FM by ARI Montegrappa 29/01/2016
Meeting Digitale - Sergio Baronciani - Gubbio 17/04/2016